Following a poll created by fans of film across the world, Tom Hanks has been named as the greatest actor in film history.
Not only is Tom Hanks an incredible actor, he has also won the affection of his fans for being such a kind and intelligent individual.
The Poll was created on Ranker with the question, 'Who are the best actors of all time?' which allowed the public to vote with their opinion. The Poll stated that actors were to be rated and voted for their entire life's work and not based on any one film, "Some of the greatest actors of all time have not necessarily acted in a project in the past 5 years, but they still deserve to be on this greatest actresses and actors of all-time list."
Naturally, Tom Hanks had some serious competition, competing in the Poll against many legendary actors throughout Hollywood's impressive history.
Tom Hanks has some strong titles working in his favour with films such as Forest Gump, Cast Away, Saving Private Ryan and Big being just a few of the amazing films in Hanks' filmography.
One roll that Hanks is celebrated for is his sensational voicing of the cowboy toy Woody in the Toy Story series, greatly popular amongst the younger audience but has recently revealed he was not the only voice behind the character. Being such a big roll, Disney would frequently call on his younger brother, Jim, to voice the part when Hanks was too busy.
With quotes such as 'Life is like a box of chocolates' from Forest Gump and iconic moments such as waving Wilson a tearful goodbye in Cast Away, Hanks' work never fails to disappoint.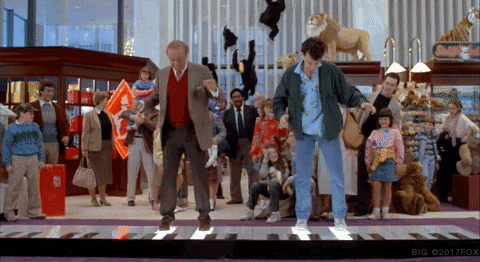 The Poll also gave second place to Bette Davie who was a studio-era, American actress who played the lead in films such as What Ever Happened To Baby Jane, All About Eve and Jezebel and in third, The Godfather himself, Marlon Brando.
The Poll also gave credit to James Stewart, Robert De Niro, Katherine Hepburn, Jack Nicholson, Morgan Freeman, Anthony Hopkins and Dustin Hoffman but of course, Tom Hanks won first place.